Sunday Suppers in The Hampton's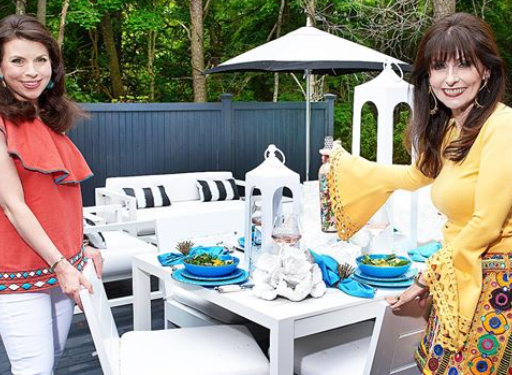 During the summer, nothing is more relaxing than enjoying a Sunday evening, sitting by the pool! Ashley and I love to serve a Sunday supper created with vegetables from the farm stands and wine from the local vineyards. This is what we call a farm to table to vineyard dinner. Rose wine is the wine of The Hampton's in the summer. We enjoy serving "Summer in the Bottle" from the Wolffer Vineyards in The Hampton's. This wine is in a stunning bottle that is covered with flowers and butterflies. We think Summer evenings in The Hampton's is about enjoying food and wine with your friends! Summer in The Hampton's, sipping Rose, is one of our favorite things to do!
Simply Delicious… Hampton's Style!
Ashley & Brenda