Radish and Walnut Spinach Salad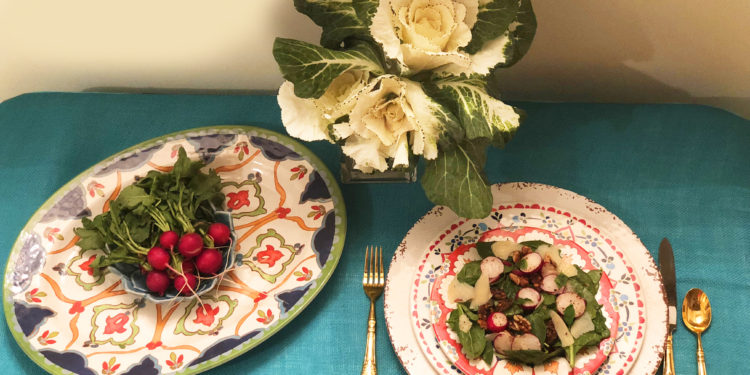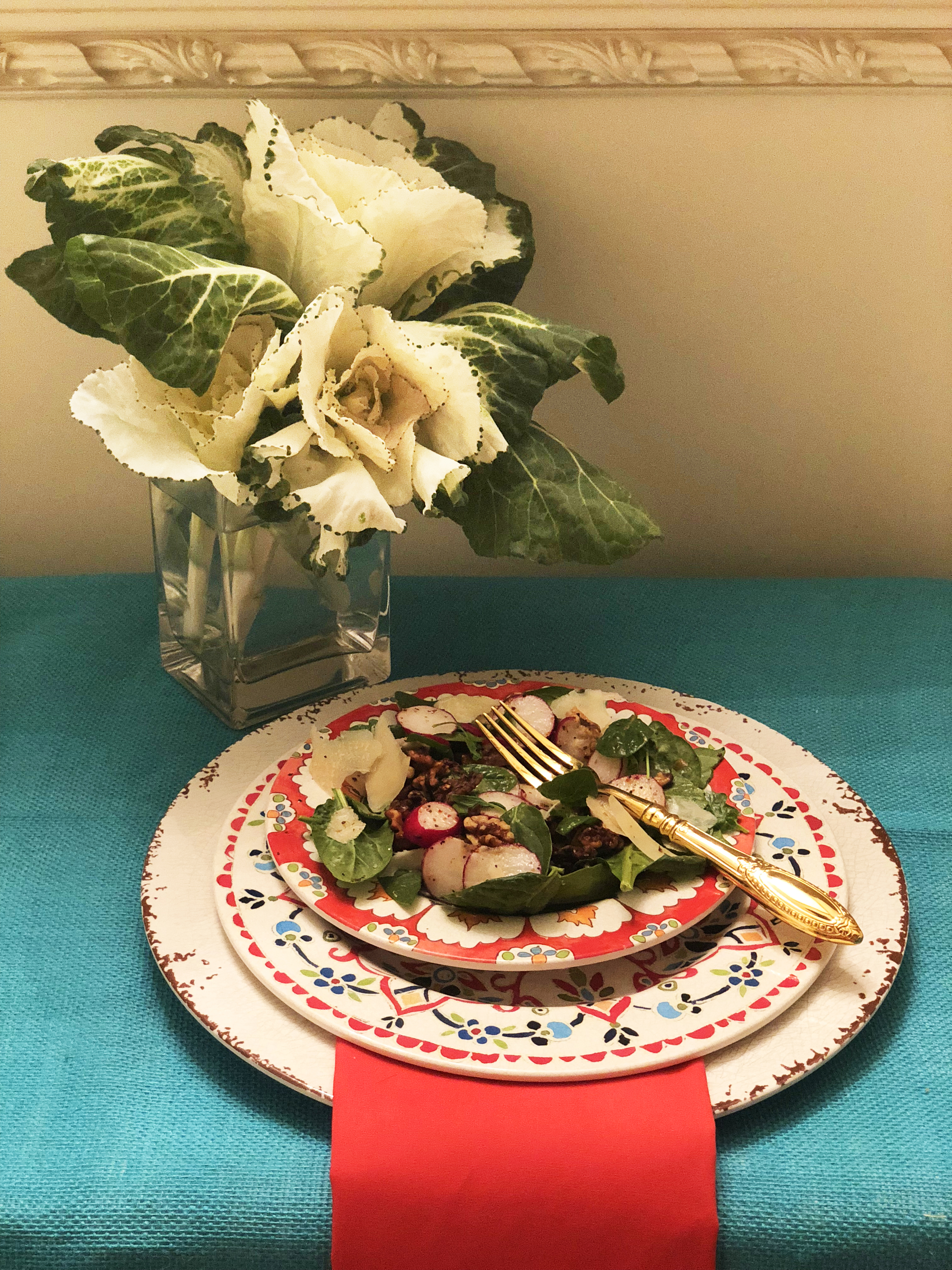 Radish and Walnut Spinach Salad
Ingredients
2 Bunches of radishes
3/4 c. Walnuts
1 large bag of Baby Spinach leaves
1/2 c. Parmesan - shaved
3 T. mint leaves
1 tsp. Lawry's Seasoned Pepper
1/2 tsp. coarse sea salt
extra virign olive oil
Steps
1. Cut up the radishes in thin slices.
2. Bake the walnuts in olive oil at 350 degrees for about 6 minutes--about 1T. olive oil.
3. Shave the Parmesan cheese and measure about 1/2 cup.
4.In a bowl, mix the spinach, radishes, and parmesan cheese. Season with salt and pepper.
5. Serve into salad bowls, then top with walnuts and mint leaves.
6. Drizzle with olive oil and serve.
Simply Delicious...Hampton's Style!