Week Twelve: The Rosé Crawl comes to an end!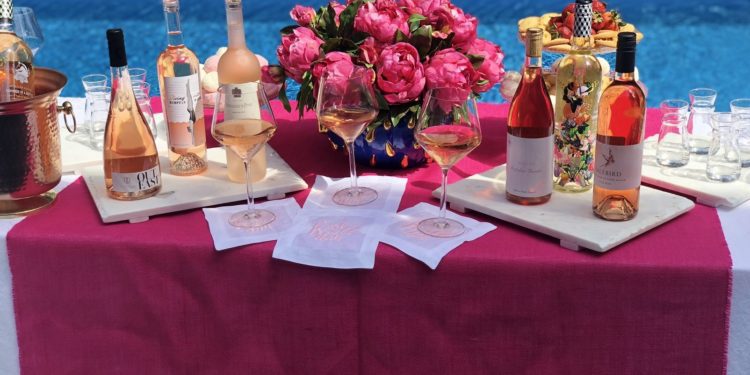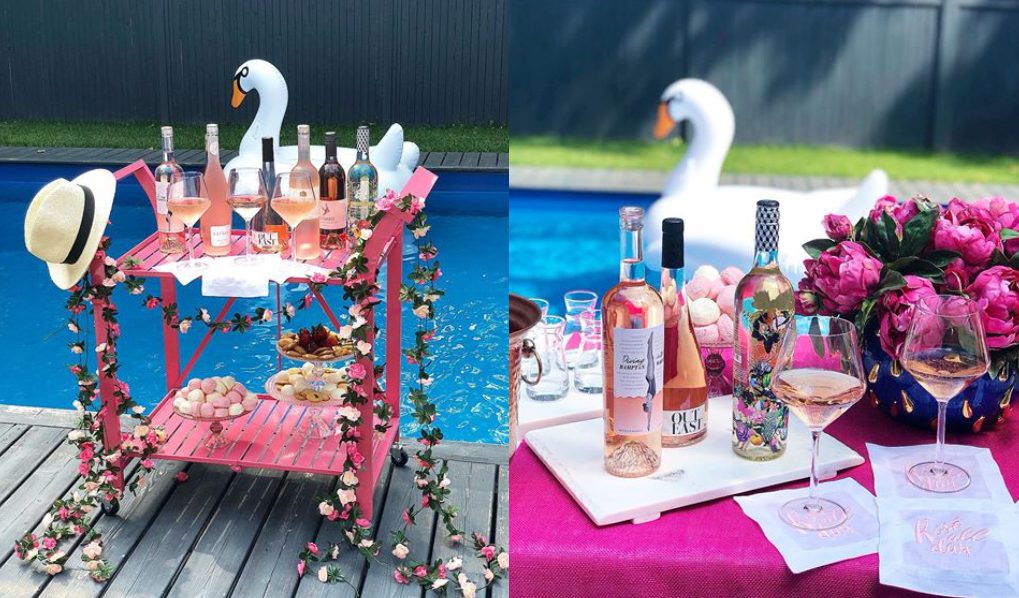 As the summer comes to a close, we are so sad to say farewell to Rose season! We have enjoyed exploring the Rose wines of The Hampton's and doing the Rose Crawl that explored the different restaurants and vineyards of The Hampton's while sipping "Rose All Day!" Ashley and I have chosen to end the Rose crawl by the pool at her Hampton's house. We put the Swan in the pool. Then we pulled out our pink bar cart, draped it with pink flowers, and then filled it with lots Pink Rose Wine! We then dove into "The Hampton's Water" while sipping Rose all the way!
Simply Sipping Delicious… Hampton's Style!
Ashley & Brenda