Raspberry Mint Delicious Cocktail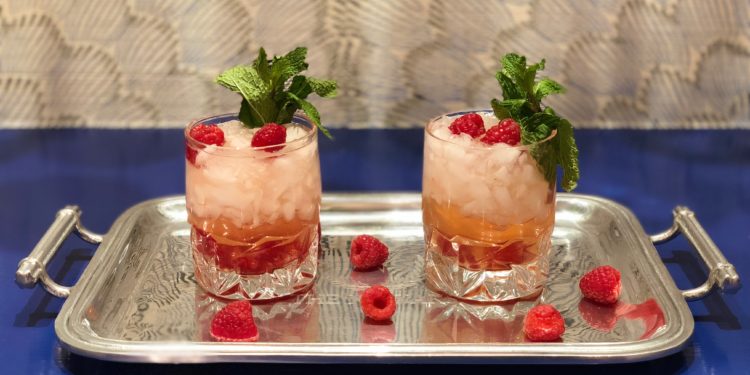 Raspberry Mint Delicious Cocktail
Ingredients
1/2 c. Champagne
1/2 c.Ginger ale
2 oz. St. Germain
1 tsp. lemon juice
Raspberries
Mint leaves
Crushed ice
Shake the first 4 ingredients with ice and strain into a bar glass
Muddle some raspberries and pour into the bottom of the glass.
Top with crushed ice.
Add mint leaves to garnish and put a few raspberries on top of the ice.
This makes a delicious Champagne cocktail!
Simply Delicious...Hampton's style!