Delicious Guacamole Dip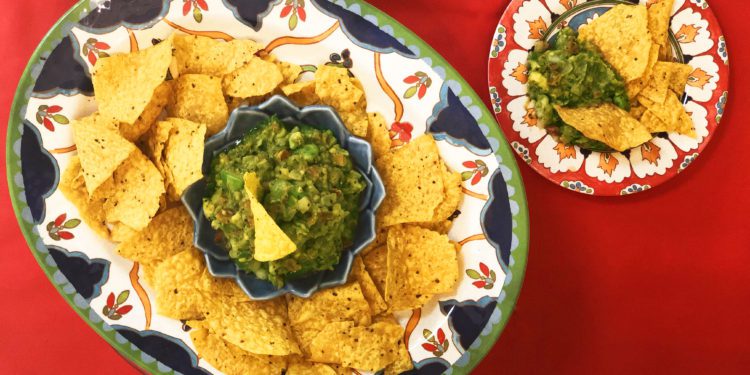 Guacamole is always a fabulous dip to serve when entertaining in the summer.
Our guacamole is super simple and very delicious
Delicious Guacamole Dip
Ingredients
4-6 Ripe avocados
4.5oz Chopped green chiles "Old El Paso" brand
12oz Pico de Gallo
1 Tablespoon Lawry's season pepper
1/2 Tablespoon lime juice
1/4 Teaspoon sea salt
Steps
1. Chop the avocados into large chunks
2. slightly mash
3. Add in next ingredients in order they are written
4. Stir together
5. Serve in a beautiful bowl
We served ours with Tostitos Cantina Chips
Simply Delicious... Hampton's Style!