Christmas Cranberry Cornish Hen with Raspbery Chiptole Glaze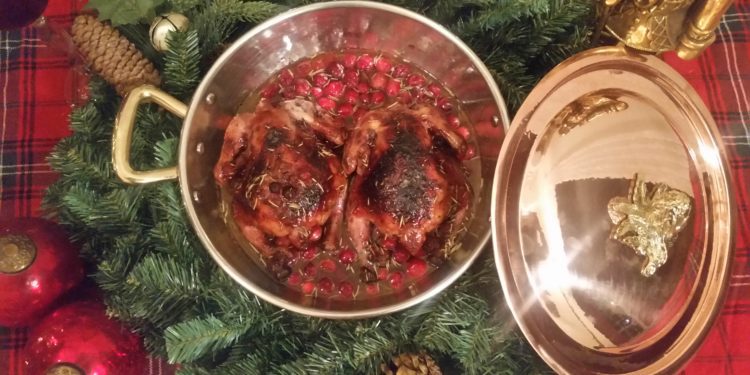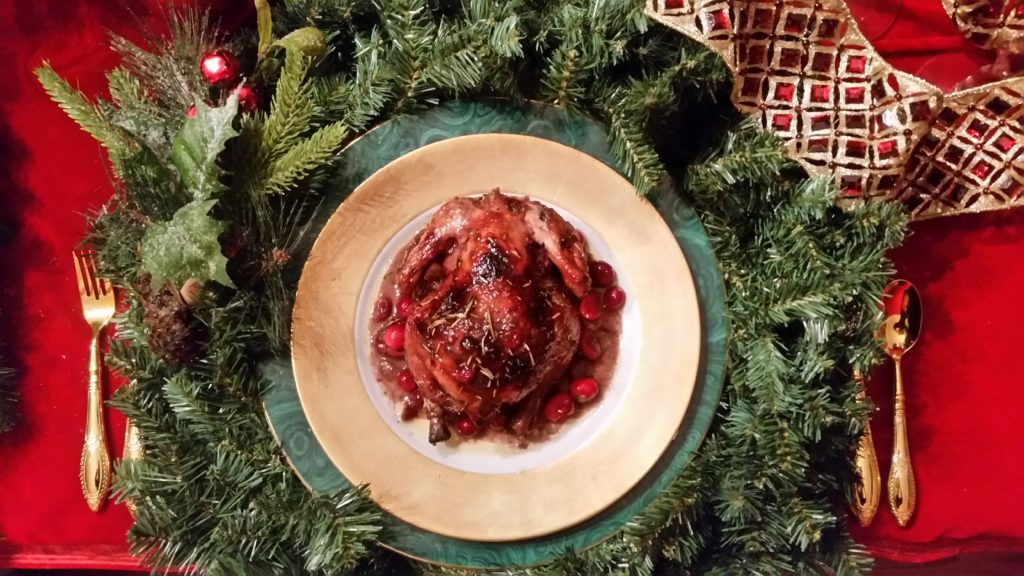 This is a stunning Christmas meal to impress your guests!
The Cranberry Pear Stuffed Cornish Hens are roasted in the oven and then glazed with a Raspberry Chiptole Glaze!
Delicious and Beautiful!
Christmas Cranberry Cornish Hen with Raspbery Chiptole Glaze
Ingredients
Ingredients
2 1 1/2 lb. cornish hens
2 pears, chopped
1 c. cranberries, chopped
1 tsp. Lawry's Seasoned pepper
3 T. fresh rosemary
5 T. total extra virgin olive il
4 T. butter
salt and pepper
Step 1: Risne the cornish hens and pat dry with a paper towel.
Step 2: Rub the hens with olive oil and smear on 4 T. of butter. Next season with salt and pepper on the inside and out of the hens.
Step 3: Cut the pears and cranberries up and season with the seasoned pepper and rosemary. Then stuff the hens. Then put
2 T. of olive oil in the buttom of the roasting pan and lay the hens in the pan. Put the rest of the cut up fruit around the hens. Then drizzle the hens with 3 T. of olive oil.
Step 4: Roast at 375 degress for 1 hour.
Step 5: Make the Apricot Glaze-1/2 cup apricot preserves, 1 tsp. chiptole hot sauce, 1 T. maple syrp. mix and put on the hens. Bake 20 minutes.Then rub on a little more butter to the hens --which maks it brown the skin and cook 10 more minutes.
Step 6: remove from the oven and place in a beautiful servingplatter n add 1 cup of ccrberries around the cornish hens..
Simply Delicious...Hampton' Style!