Napa of the North and The Hamptons Wine Week–12 Wines for the Christmas Holidays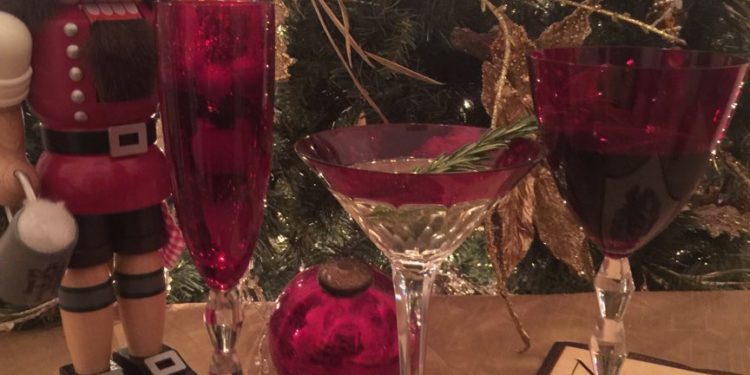 Dazzling Whites, Brilliant Reds, and Sparkling Whites–we have hand selected Twelve Wonderful Wines- the best red, white, and sparkling wines for you to " Sip, Serve, and Savor" this Christmas Season from the Napa of the North wineries and The Hamptons! Enjoy with your friends and family as you celebrate Christmas!
The Brilliant Reds for Christmas Sipping
Bedell Winery
1. Taste Red 2013 -This red wine is lush black fruits, ripe and robust,dark and full bodied, and a hand crafted blend. The bottle label is a Barbara Kruger Art selection–beautiful for serving and sipping!
2. Cabernet Franc 2015-This red wine has purple flowers, juicy and ripe, focused and powerful, silky tannins, aged in neutral oak. Amazing taste!
Kontokosta Winery
3. Anemometer Red Blend 2013-This red wine has aromas of spice box, blackberry, and toasty new oak. There are flavors of red cherry, cassis, and chocolate with hints of pepper. It is full-bodied, strong, and firm with a clean generous finish.
4. Cabernet Franc Reserve 2014-This red wine has aromas of dark cherry, white pepper, and faint wood smoke. The are flavors of red berries, cassis, and a hint of earth. It is full-bodied with fresh tannins and a dense full mouthfeel. This is a refined, yet approachable wine.
The Dazzling Whites for Christmas Serving
McCall Winery
5. Chardonnay Reserve 2014-This white wine is aged for 14 months in semi-neutral French barrels to delicately compliment the natural tones of orange confit and apple with notes of toast, vanilla, and almond. It is rich, mouthfeel, bright, acidity, toast, and fruit. It is all about the balance.
6. Chardonnay Unoaked 2015- This stainless steel fermented chardonnay is crisp and clean. As you enjoy this bottle, think citrus, pear, and almonds.
Macari Winery
7. Dos Agus White 2015-This is a white blend of 7 white types of wine. It has from Sauvignon Blanc to Viognier and Riesling to Pinot Gris and Gewurztarminer, plus two more. Delicious!
8. Chardonnay Reserve 2014- 100% Chardonnay fermented in mostly used French Barrels. It received 90 points from the Wine Enthusiast Magazine. It has notes of ripe pear, vanilla, and tropical fruit on the bouquet and palate.
The Silent "Sparkling" Night Whites for Savoring with your Toasting
Sparkling Pointe Winery
9. Brut 2014-With a bright golden color, this lively sparkling wine expresses fresh aromas of lemon rind, delicious apple, and ripe pear, which enlighten its underlying brioche scent.
10. Blanc de Blancs 2013-This wonderful wine has a creaminess to the palate. This wine presents floral aromas of tree blossoms with notes of green apple and melon. Flavors of lemon zest and doughy characters add to its crisp mineral edge. It is dry in style.
Woeffler Estate Winery
11. Noblesse Oblige Sparkling Rose 2014-This wine is a powerful statement of pure beauty with great depth. It is their rose made in an Extra Brut style. It has a seamless harmonious elegance that goes on and on!
12. Cool as Well Brut Sparkling Blanc de Blanc 2013-This 2013 vintage of their classic method champenoise Blanc de Blanc has amazing acidity with ripe fruit and toasted almonds, yeast notes, and  great minerality. It is extremely food-friendly!
These 6 amazing wineries offer these amazing wines that add to the holiday spirit!
Merry Christmas to All and to All a Delicious Night!
Delicious in The Hamptons
12. Cool as Well Brut Sparkling Blanc de Blancs 2013-