Champagne at Sparkling Point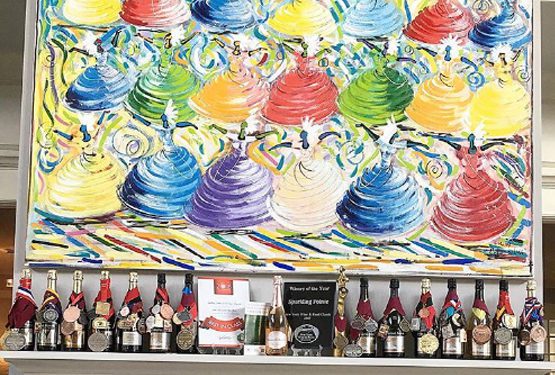 Sparkling Point is one of the few wineries in North Fork, where you can sit and enjoy sipping your wine inside the Elegant tasting room! You also have exquisite views of the vineyard from the tasting room.
The Sparkling Point tasting experience is a showcase of prestige, artistry, and finesse combined with festiveness and just the right amount of savoir-faire. Earning coveted 90+ point scores from Wine Enthusiast and Wine Spectator; Sparkling Pointe wines are consistently acknowledged as some of the best in the region.
Bring your friends and enjoy "Celebrating with Champagne" in style!
Simply Sipping Delicious… Hampton's Style – Brenda & Ashley